December 31, 2012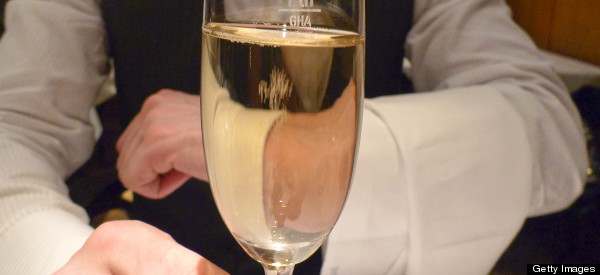 If Congress can't come to an agreement with the White House on New Year's Eve to broker a deal that will avert the "
fiscal cliff
," the economic mood of the country could be far less than bubbly tomorrow.
Continue reading...
| | |
| --- | --- |
| | |
LOUISE MCCREADY HART
New Year, New You: Cleanse Comparison
Holiday season is nearly over and if you've enjoyed yourself, chances are your pants are a little tighter than they were earlier this fall. With dozens of cleanses out there, I conducted a side-by-side comparison of several to start the year on the right foot. Continue reading...

JOE SATRAN
Chinese Restaurant Menus Are Too Damn Long
Many of the best Chinese restaurants in the country still abide by the same philosophy of menu writing as those strip mall takeout joints. They write menus that are too damn long. Continue reading...

ROZANNE GOLD
Eating Your Way Through 2013
This year I have promised myself to meditate daily, spend more time with my family, shop more carefully, entertain more often, and eat more mindfully. Some of that has to do with paying attention to the upcoming trends this year. Continue reading...

GRUBGRADE
Spotted: New Burger King Menu Items for 2013
Looks like the new menu item train continues to run hard and fast at Burger King. Continue reading...

DAVID DIXON
Santa Ynez Valley -- It's Happening
Something exciting is happening in the Santa Ynez Valley. Beyond its rustic beauty, exceptional climate for growing fruit, steadily improving wines, and somewhat superlative location, it now appears to be poised on the launch pad of cultural relevance. Continue reading...


Received this from a friend? Sign up for alerts from The Huffington Post here
Unsubscribe here.